grandMA3 User Manual
grandMA3 Quick Start Guide
grandMA3 Quick Manual consoles

Intended Use
Safety
Support
Transport
Limitations
Quick Start
Maintenance
Disposal
Technical Data
Hardware-related Instances
Conformity

grandMA3 Quick Manual processing units
grandMA3 Quick Manual Nodes
grandMA3 Quick Manual Nodes DIN-Rail
grandMA3 Quick Manual onPC command wing XT
grandMA3 Quick Manual onPC command wing
grandMA3 Quick Manual onPC fader wing
grandMA3 Quick Manual onPC rack-unit
grandMA3 Quick Manual viz-key
grandMA3 Quick Manual I/O Nodes
Release Notes
Transport
Warning:
-Pay attention to temperature and humidity during transport. For more information see
Limitations
.
-After the transport check the device.
-If the device or its display is damaged (dented, bent or broken), do not connect the grandMA3 console to power!
Important:
Be careful when moving or lifting a grandMA3 console, otherwise you may injure your back or other parts of your body.
The grandMA3 console must be protected from environmental factors such as physical shocks and vibration during transportation;
Remove all cables before transport;
Secure the monitor wing using the transport locking on each side of the device;
In addition to the transportation regulations UN 38.3 also follow your country's transportation regulations;
Important:
The CRV versions of the grandMA3 console do not have a transport locking.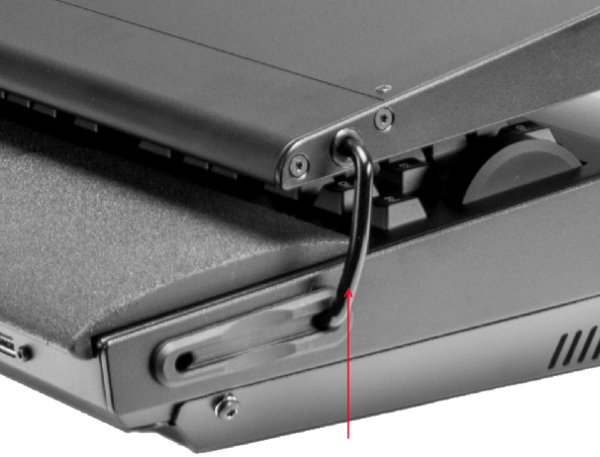 The user is responsible for securely fastening the products for transport and for following the manufacturer's safety instructions when transporting the device;
Noncompliance of the safety instructions can result in personal injury or material damage;
Do not place the grandMA3 console on unstable surfaces;
Do not place any objects on top of the grandMA3 console.