grandMA2
grandMA3 Mode2

Mode2
Screen Layout

Screen 1
Screen 2
Screen 3
External screens
Command screens
Letterbox screens

Update grandMA3 Consoles
Update grandMA3 xPort Nodes
grandMA3 Settings
Version Specification

grandMA2 Quick Start Guide
grandMA2 Quick Manual onPC solutions
MA 3D
MA VPU
Release Notes
There's no German translation of this page yet, so the English version is shown.
External Screens
Table of contents of this topic
grandMA3 full-size
Screen 4 and screen 5 (external screens)
Important:
External screens must have a minimum resolution of 1920 x 1080.
Screens 4 and 5 are screens 5 and 6 on a grandMA2 console.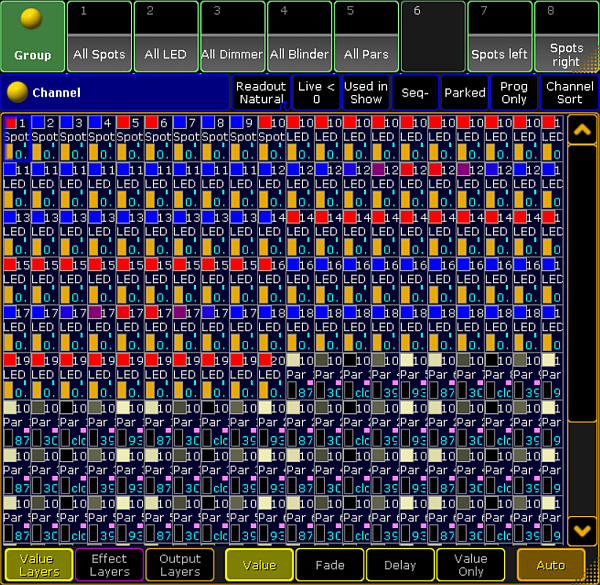 Screen 4 and 5 stay the same as in the grandMA2 console.
For more information on theses screens see Screen Layout – Screen 5 and Screen 6.