grandMA2
grandMA3 Mode2

Mode2
Screen Layout

Screen 1
Screen 2
Screen 3
External screens
Command screens
Letterbox screens

Update grandMA3 Consoles
Update grandMA3 xPort Nodes
grandMA3 Settings
Version Specification

grandMA2 Quick Start Guide
grandMA2 Quick Manual onPC solutions
MA 3D
MA VPU
Release Notes
There's no German translation of this page yet, so the English version is shown.
Command Screens
Table of contents of this topic
grandMA3 full-size
Screen 6 – Right Command Screen
The Right Command Screen displays the familiar command section of a grandMA2 console.
To toggle the screen to the trackpad, tap

Trackpad

.
The trackpad opens.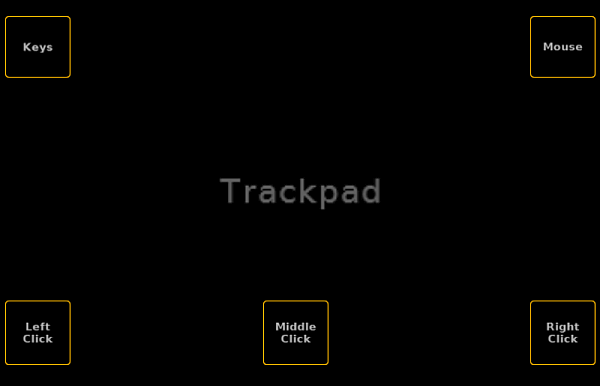 The trackpad has the same functions as the trackball on a grandMA2 console.
For more information on the usage of a trackball see Single User and Multi User Systems – User Settings.
---
Screen 7 – Left Command Screen
Screen 6 corresponds to screen 1 on a grandMA2 console.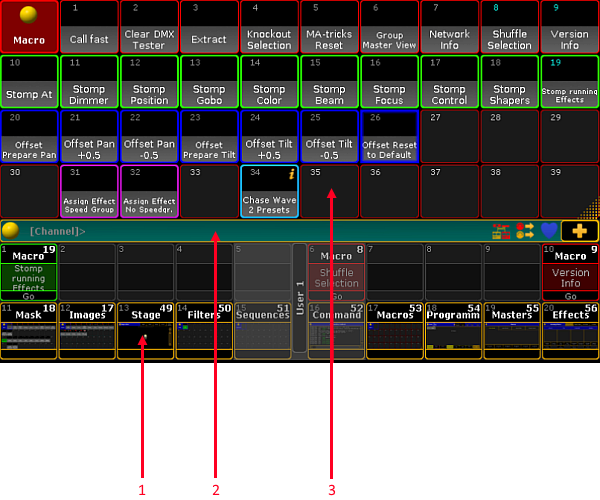 For more information on the areas of the left command screen follow the links below:
Important:
The grandMA3 console has 16 X-Keys compared to a grandMA2 console that has 20 X-Keys. The 4 grayed out X-Keys can still be operated via screen (see the screenshot of screen 7).