grandMA2 User Manual
grandMA3 Mode2
grandMA2 Quick Start Guide
grandMA2 Quick Manual onPC solutions

Intended Use
Safety
Support
Transport
Limitations
Quick Start
Maintenance
Disposal
Technical Data
Conformity

MA 3D
MA VPU
Release Notes
Technical Data
Table of contents of this topic
Important:
-Only use adequately protected power cables (min. Ø = 3 x 1.0 mm²).
-The required power cable must meet the country's standards.
Only qualified personnel is allowed to perform work on the power cable!
Important:
Power cable and connector are not included in the delivery.
DMX: The max. length of the cable is 350 m (in ideal conditions).
grandMA2 onPC command wing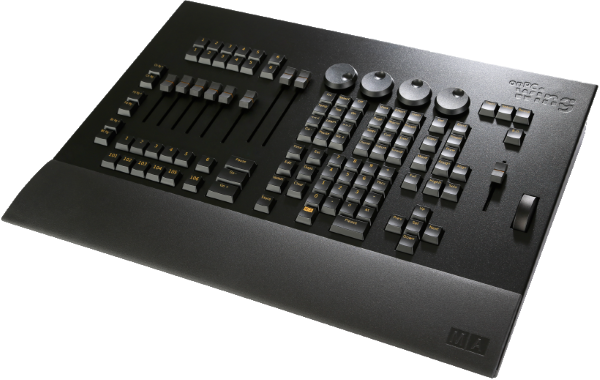 | Technical Data | |
| --- | --- |
| Parameters | 2,048 |
| Operating voltage | AC 100 - 240 V; 50/60 Hz |
| Power | max. 40 VA |
| Net weight | 6 kg / 13.23 lbs |
| Dimensions | 400 x 540 x 75 mm / 15.75 x 21.26 x 2.95 inches |
Outputs grandMA2 onPC command wing

| Number | Connector |
| --- | --- |
| 1 x | IEC connector |
| 2 x | DMX512-A OUT (5pin XLR female) |
| 1 x | DMX512-A IN (5pin XLR male) |
| 1 x | MIDI IN (5pin DIN female) |
| 1 x | MIDI OUT (5pin DIN female) |
| 1 x | LTC – Linear Time Code IN (3pin XLR female) |
| 1 x | DC Remote Control |
| 1 x | USB (type B) (connector for PC or notebook) |
| 1 x | Opening for a Kensington lock |
Pin Assignment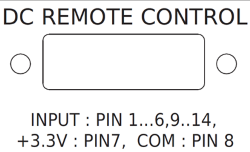 | Pin | Function |
| --- | --- |
| 1 | Remote input 1 |
| 2 | Remote input 3 |
| 3 | Remote input 5 |
| 4 | Remote input 7 |
| 5 | Remote input 9 |
| 6 | Remote input 11 |
| 7 | +5 V (max. 100 mA) |
| 8 | GND |
| 9 | Remote input 2 |
| 10 | Remote input 4 |
| 11 | Remote input 6 |
| 12 | Remote input 8 |
| 13 | Remote input 10 |
| 14 | Remote input 15 |
| 15 | None |
grandMA2 onPC fader wing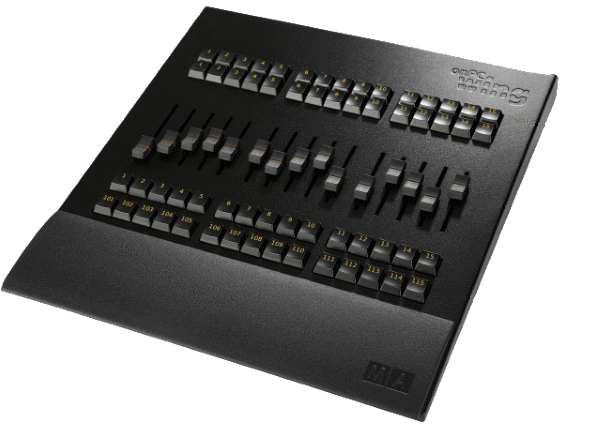 | Technical Data | |
| --- | --- |
| Parameters | 2,048 |
| Operating voltage | AC 100 - 240 V; 50/60 Hz |
| Power | max. 40 VA |
| Net weight | 4.5 kg / 9.92 lbs |
| Dimensions | 365 x 395 x 70 mm / 14.4 x 15.6 x 2.8 inches |
Outputs grandMA2 onPC fader wing
| Number | Connector |
| --- | --- |
| 1 x | IEC connector |
| 4 x | DMX512-A OUT (5pin XLR female) |
| 1 x | USB/PC (connector for PC or notebook) |
| 1 x | USB/CMD (connector for grandMA2 onPC command wing) |
| 1 x | USB Power Only (connector for desk lamp) |
| 1 x | Opening for a Kensington lock |